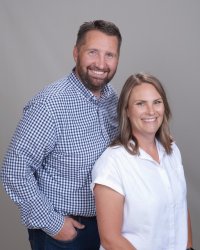 Casey and Asillin Clark
Owners
Alliance is owned and operated by Casey and Asillin Clark. Casey grew up working on the small rental portfolio his parents owned. It gave him a firsthand appreciation for the ups and downs of the business. He knew from an early age he wanted to own rental properties but hadn't considered property management as a career until his grandparents asked him to help with their 4-plex in 2000.
Shortly after he married his high school sweetheart, Asillin, in 2002. Through many long days & nights the couple worked to establish the company we know today, managing hundreds of units with more than a dozen employees. Casey and Asillin have 4 children. They enjoy camping, hiking, baseball (Go Cubs!), and spending time together as a family.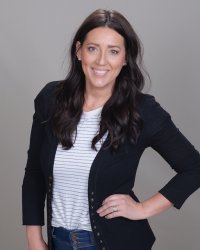 Jessie DeMille
Accounting Manager
Jessie DeMille has been with Alliance for 15+ years. She is the Accounting Manager specializing in client retention, accounts payable, bank account management, property budgets, financial statements, property insurance, and employee payroll. Jessie loves to be outdoors, camping, hiking, boating, and exploring. She is a wife and mother of four kids and spends most of her time being with her family and friends.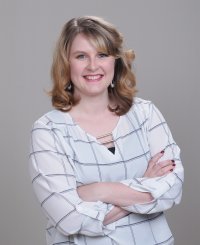 Heather Gillespie
Operations Manager
Heather Gillespie as the Operations Manager specializes in client retention, community association management, and team management. She has been part of the Alliance team for 10+ years; she enjoys the challenges of the industry and being part of a successful company. Heather loves spending time in Yellowstone, taking road trips and toying around with amateur photography.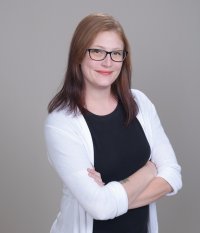 Stevie Gillespie
Community Association Manager
Stevie Gillespie has been our Community Association Manager for 2+ years, specializing in HOA community compliance, board relations and resident communications. She is a mom of two young kiddos, and she loves music, reading, and trying new recipes.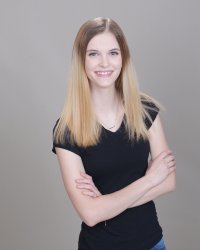 Nyna Peters
Accounting Assistant
Nyna Peters has been with Alliance for 6+ years. She is the Accounting Assistant specializing in rent collection, evictions, utility set up and local licensing requirements. She spends her free time going to concerts, baking, camping and hiking with her dog, Rolo.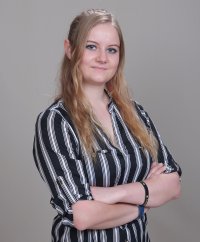 Destiny Leslie
Leasing Coordinator
Destiny Leslie has been with Alliance for 5+ years, as the Leasing Coordinator, specializing in tenant retention, property inspections, marketing, lease renewals, and rental comparisons. She loves her job and coworkers, and enjoys being part of the team! She grew up in Mt Vernon Washington and moved to Utah when she was 11. She is now working for Alliance from sunny California. She loves to hike, camp, and travel. If she could travel to any place in the world, it would be Italy.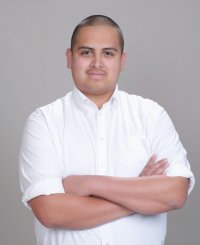 Andres Romero
Leasing Assistant
Andres Romero has been with Alliance for over 2 years specializing in the processing of applications, marketing, and tenant retention. Andres loves to adventure outdoors with his family and friends to discover and experience new places.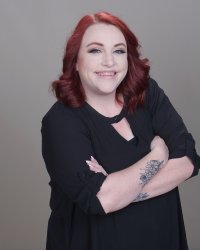 Emily Cervantes
Office Assistant
Emily has worked for Alliance for 4+ years and is currently the Office Assistant. She is a mom of twins who know how to keep her on her toes, and she loves watching movies, reading books, and listening to fun music.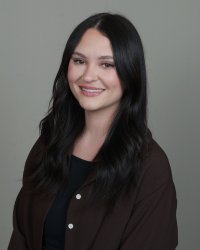 Emily Kelsey
Client Representative
Emily Kelsey has been with Alliance for 5+ years. She is our Client Representative, specializing in client relations and development, onboarding, prepping contracts and paperwork, and marketing photos. She moved to Utah from California about 8 years ago. She is currently going to Esthetician school and works part time on a family-owned food truck! She loves going to the gym, reading romance novels, animals, and spending time with her friends and family.
Maria Ceja
Operations/Maintenance Assistant
Maria has been with Alliance for over a year, first as the Office Assistant, and now as the Field Inspector for our rental properties. She enjoys hiking and being active, but also treasures the benefit of a restful, relaxing day whenever she finds herself with some downtime.
Antonella Silva
Antonella ("Nella") is new to our team this year and has been assisting with all things operational and maintenance related. She enjoys spending time with her 3 children, reading, and traveling. Her favorite trips to date are San Francisco, CA, and Seattle, WA. She looks forward to the next chance she gets to visit those destinations again!