Let Us Manage Your Washington Terrace Rental Property!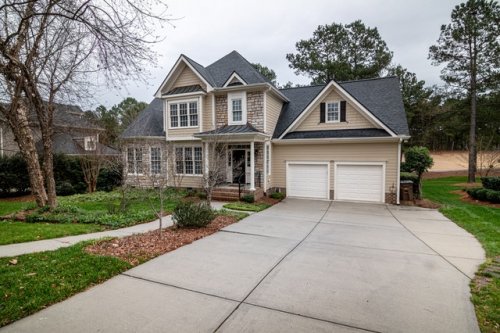 Do you own a rental property in Washington Terrace? Rely on the expert team at Alliance Property Management for all of your property management needs!
With over two years of experience in the Utah property industry, we're the leading service provider in the region. Our portfolio comprises of single-family homes, multi-rentals, apartment complexes, and commercial properties.
Landlords in Washington Terrace can attest to our management solutions that cover every aspect of property ownership and leasing.
We're the preferred choice for property management in the area thanks to our dedicated and professional team. To maintain our spot as the #1 service provider, Alliance Property Management only employs qualified and experienced property managers with a reputation for quality service and attention to detail. We go to great lengths to train and retrain our employees in the best industry practices.
Alliance Property Management is ready to provide professional advice and customized solutions that support the day-to-day operations of your rental property. Get in touch with us today and learn more about our property management services.
Our Washington Terrace Property Management Services
As a full-service property management company, Alliance Property Management offers a wide range of services. Our services are available in different packages. All of these are customizable that way we can meet the unique needs of yourself, as a landlord, and your property.
Some of the services we offer have been detailed below:
Inspection and Maintenance of the Property
From our experience in the industry, regular inspections are key to the general maintenance of the property. Alliance Property Management designs and implements an inspection schedule unique to the demands and needs of your property.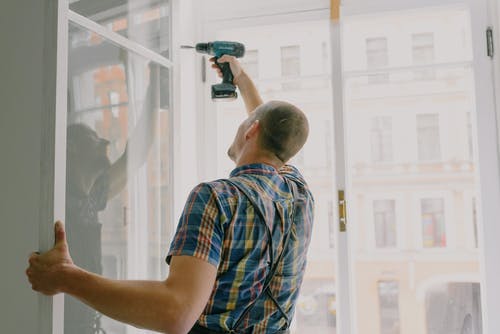 Regular inspections allow for defects to be detected in the early stages. This way, maintenance can be carried out immediately. Preventative maintenance keeps the property in good shape throughout the year and reduces maintenance costs for the client. With Alliance Property Management at the helm, you can look forward to an increase in ROI.
Inspections also give us the chance to check out for safety hazards, health hazards, and lease violations.
Collection of Rent
A constant flow of rental income from the property is something that all landlords look for when investing in real estate. While it may be a basic responsibility, collection of rent comes with its own set of challenges.
Alliance Property Management guarantees its clients' full and prompt collection of rent. Our team takes over all rent-related matters. From the sending out of notices, reminders to the processing of payments, and disbursement to the property owner, we can handle it all.
To offer your tenants convenience and reduce the risk of handling hard cash, we offer several payment solutions that allow for easy and fast transfer of money. Upon authorization by the tenant, we can also set up automatic payments.
There's always that tenant who pays their rent past the due date. We are strict in enforcing the terms of the lease agreement. Every late payment incurs the necessary fines and penalties.
Eviction
Evicting tenants from the property is considered a sensitive topic as it always has the potential for legal ramifications. However, there comes a time when a problematic tenant can damage your investment in Washington Terrace real estate.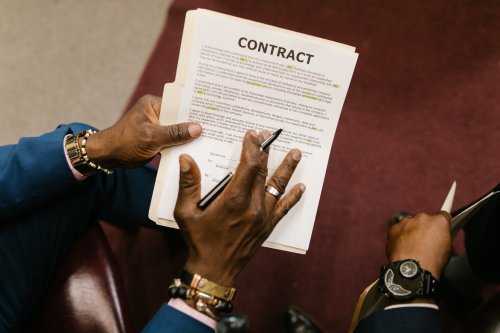 Alliance Property Management only employs the best property experts in the area. Our team is knowledgeable in the state's provisions for the eviction of problematic tenants. You can relax knowing that every step of the eviction process we carry out follows the local law to the letter.
We will send out the proper notices, liaise with law enforcement officers to remove the tenant and their property from the space, and rekey all doors. As your property manager, we'll take care of the eviction process with a gentle but firm hand, causing you the least amount of stress possible.
Preparation and Administration of the Lease Agreement
What establishes, maintains, and terminates the landlord-tenant relationship with any renter is the lease agreement. The lease agreement is a legally binding contract that stipulates the terms under which the tenant rents the space. Within it, both parties have obligations and responsibilities that they must perform.
Being legally binding, your lease agreement must contain clauses and provisions that comply with local, state, and federal laws. Anything to the contrary can be considered an illegality and a landlord can find themselves on the wrong side of the law.
Rely on the experience and professional services of the Alliance Property Management team to help you write your lease while abiding the law.
Financial and Accounting Services
Once you've hired the Alliance Property Management team, you don't need to hire a separate accountant for the financial management of your investment. Our experience and training gives us the expertise to handle most—if not all—financial and accounting reporting. In addition, come tax season, you can rely on us to file your annual taxes for the business.
Our expert team can handle the following accounting-related tasks:
• Annual Reporting
• Detailed documentation of all payments, income flow, and expenses
• Maintenance estimates, invoices, and work orders
• Budgeting and projection of the next year's expenses and income
Living in Washington Terrace
Situated in Weber County, Washington Terrace is a Salt Lake City suburb that offering residents a dream atmosphere with a lot of open spaces and trendy restaurants. The suburb is the perfect place for anyone who's looking for a place to call home.
If you have children, education is always an important factor to consider. Residents of Washington Terrace have highly rated options in the area. Some of the top public schools in the region include Bonneville High School, Two Rivers High School, and H. Guy Child Elementary School.
While there's a demand for housing options in Washington Terrace, the price of real estate is still quite affordable. From our assessment, the median property value is significantly less than the national average.
(Source: Wikipedia)
Areas We Serve
Apart from Washington Terrace serve the areas of Layton, Roy, Clinton, Clearfield, West Haven, Ogden, Syracuse, Riverdale, Brigham City, West Point, Bountiful, Kaysville, Farmington