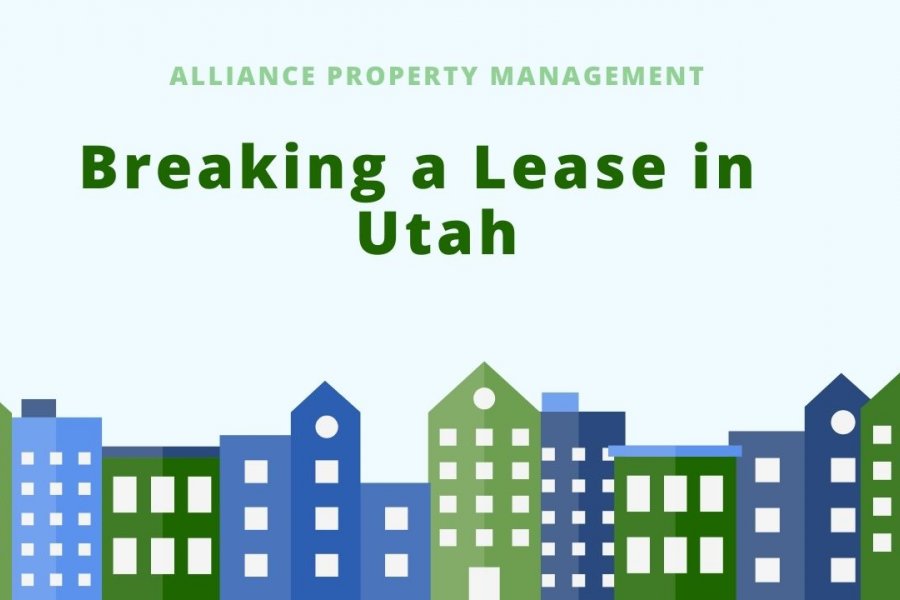 Most landlords in Utah require their tenants to sign a lease before moving in. This lease agreement makes their tenant contractually obligated to adhere to the terms of the agreement for the duration of the tenancy (usually a year).
Breaking a lease agreement is when a tenant, for whatever reason, moves out while the lease period is ongoing. This can be legal or illegal depending on the reason for moving out and whether or not the tenant has met the Utah law requirements.
The following is everything you need to know about a tenant breaking a lease in Utah.
What Are Illegal Reasons to Break a Lease in Utah?
Certain reasons for moving out don't offer legal protection under Utah Landlord-Tenant Law for a tenant who has not honored their lease. Some reasons include:
• The tenant bought a house, which they want to move into.
• The tenant got a new job in another city and is moving to get closer.
• They're looking to upsize or downsize.
• The tenant is relocating for school.
However legitimate such reasons may seem, they are still not enough to justify breaking a lease under Utah law. This generally means that the tenant would still be liable to pay rent for the time remaining under the lease term.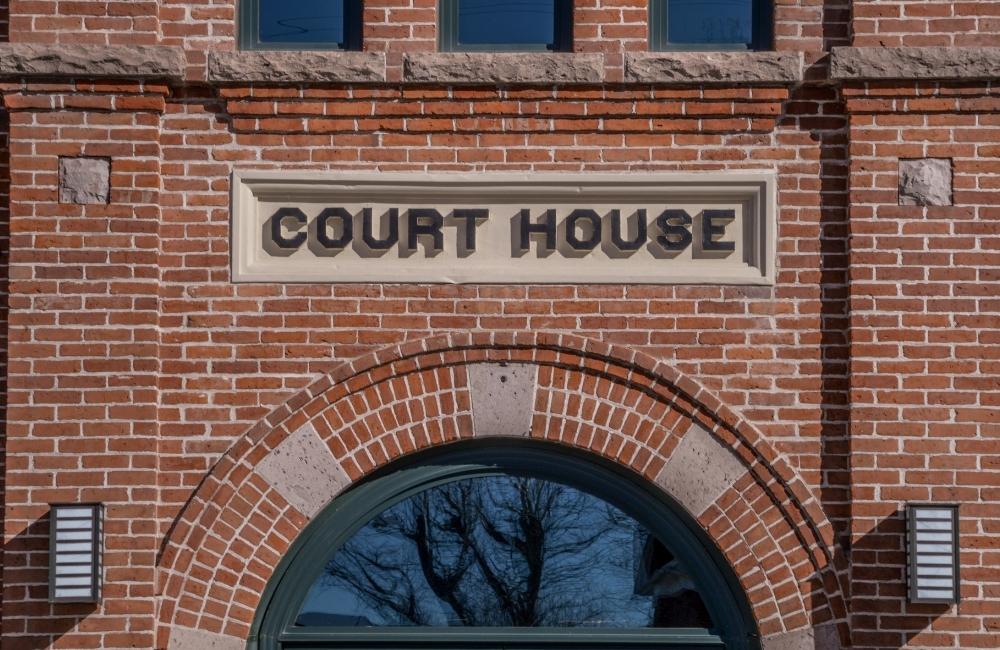 What Are Some Legal Reasons to Break a Rental Lease in Utah?
In Utah, a tenant may be able to break their lease without incurring a penalty for any of the following reasons.
1. Early Lease Termination Clause
Does your lease agreement have an early termination clause? If it does, then it would allow your tenant to break the lease without facing a penalty as long they meet the requirements in your lease agreement.
Most clauses on terminating a lease early require a tenant to meet two fundamental requirements. First, to pay a termination charge. In most cases, this is about two months' rent. This helps a landlord re-advertise the unit in hopes of landing a replacement tenant.
The other requirement is that the tenant must provide proper notice before moving out. Generally, the notice period is 30 days. Once a tenant meets the requirements for lease termination, they will be free to move out without penalty.
As a landlord, it's up to you whether or not you want to include this buy-out clause in your Utah lease agreement. According to the landlord-tenant laws in Utah, you have no right to claim this clause unless you've put it in your lease.
If your tenant uses this clause to break their lease, you can't then also use their security deposit to cover your lost rent income. The tenant's security deposit is not always liable for deduction, so check before you make any.
The refund can still be partial or whole depending on whether the tenant abided by the terms of the agreement, however. If they caused damage exceeding normal wear and tear, for example, you may have a right to make appropriate deductions.
2. Active Military Duty
Active military members are protected by the Servicemembers Civil Relief Act. Enacted in 2003, the act is meant to ease financial burdens on servicemembers during periods of military service. It specifically provides relief to servicemembers so they can terminate property leases.
Even if the tenant is a new tenant in the rental unit, they can still use this clause. However, if a tenant breaks the lease agreement before the lease expires, they must provide proof in order to use this clause or else they risk having to pay the rent until the lease term ends.
A tenant who receives military orders for a permanent change of station or deployment for no less than 90 days can end their lease. After all conditions are met, the lease will usually end 30 days after the next rent is due.
In Utah, "servicemember" alludes to members belonging to the following 4 groups:
• Armed forces
• Activated national guard
• Commissioned corps of the National Oceanic and Atmospheric Administration
• Commissioned corps of the Public Health Service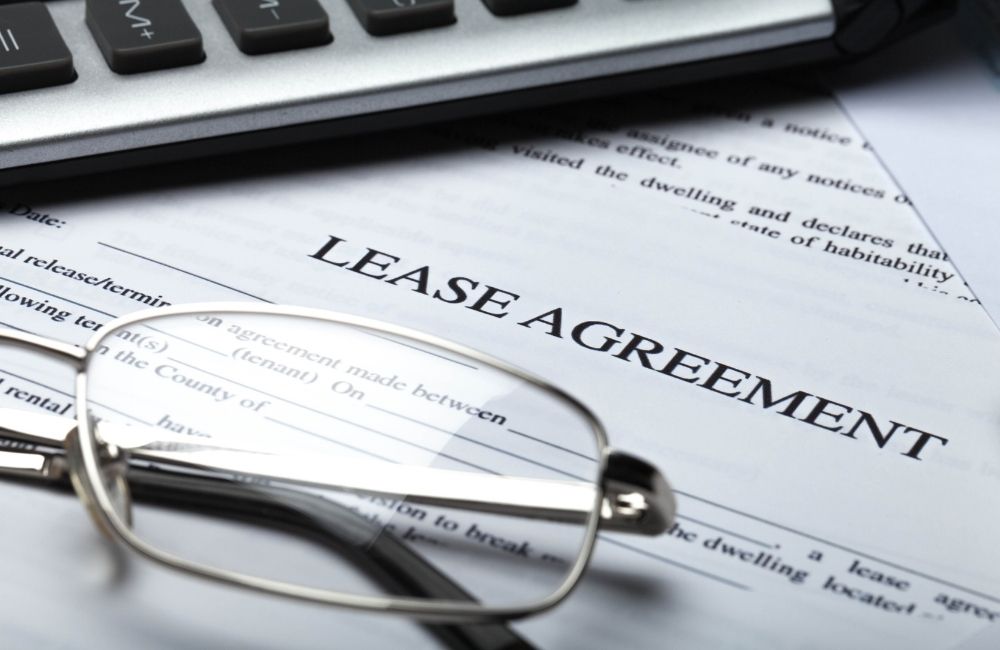 3. Domestic Violence
Just like some other states, Utah provides provisions for the protection of a victim of domestic violence. For example, according to (UCA §§ 57-22-5.1), a tenant is allowed to end their lease as long as they meet certain requirements, including:
• To comply with all the requirements of Section 57-22-5.
• To provide the landlord written notice of lease termination. The tenant must also attach a copy of police report documenting the claim or a restraining order that documents their status alongside the written notice.
• Paying rent to the landlord that is the equivalent of 45 days worth for the period starting from the date the tenant provides the termination notice.
Also, under (UCA §§ 57-22-5.1), you must re-key or change the locks on the tenant's apartment upon request. This cost will be fronted by the tenant.
4. Privacy Violation
Utah tenants have a right to the quiet and peaceful enjoyment of their rented premises, as stated in the statewide landlord-tenant laws.
Utah requires landlords to provide your tenant with a notice of at least 24 hours prior to entry. The only exception to this is if the notice period is specified differently in the lease or rental agreement. (UCA §§ 57-22-4(2)).
It also goes without saying that the reason for entry must be reasonable! Common reasons for landlord entry in Utah include:
• To make inspections to the unit
• To show the unit to prospective buyers, lenders and tenants
• In cases of emergencies
• If the property is abandoned
• Under orders of a court
If a landlord repeatedly violates the tenant's privacy, they may be able to legally terminate their lease earlier than the end of term without having to pay any of the remaining rent.
5. Landlord Harassment

Besides privacy violation, other forms of landlord harassment are also illegal in Utah and may be enough justification for a tenant to terminate their lease. Examples of landlord harassment are as follows:
• Withholding or shutting off amenities your tenant is entitled to.
• Failing to take care of repairs or maintenance issues within a reasonable period of time.
• Creating disruptive noise meant to cause your tenant distress.
• Making an illegal rent hike.
• Harassing your tenant.
• Trying to evict your tenant for a legally unjustified reason.
• Refusing to accept a rent payment.
6. Warranty of Habitability
Any Utah lease obligates the landlord to a certain level of compliance with the local health, safety, and building codes.
If the unit fails to meet those basic standards, your tenant would be considered "constructively evicted." Consequently, they would cease to have any responsibility for rent obligations under the lease.
(UCA §§ 57-22-4) specifies the obligations a landlord has when it comes to providing habitable premises.
Utah Landlord's Responsibility to Find a Replacement Tenant
Regardless of why a tenant is breaking their lease, landlords have a responsibility to make reasonable efforts to find a replacement tenant. (Utah Code Ann. § 78B-6-816, Reid v. Mutual of Omaha Ins. Co., 776 P.2d 896 (Utah 1989)).
Disclaimer: This blog isn't a substitute for professional legal advice. Laws frequently change, and this post might not be updated at the time of your reading. If you have a specific question, kindly get in touch with a qualified attorney or a reputable property management company for assistance.