Let Us Manage Your Farmington Rental Property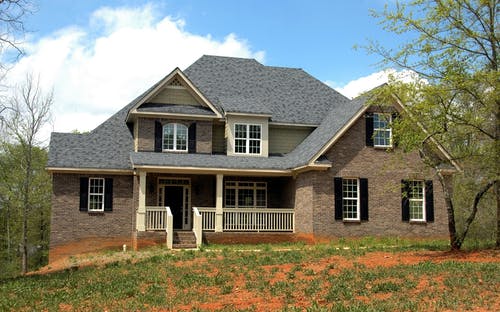 Are you looking to hire a property manager in Farmington, UT? If you are, then you've found the right page!
With two decades of local property management experience, Alliance Property Management is more than qualified to handle your Farmington rental home. Our broad services tackle marketing, screening prospective tenants, rent collection, Farmington property maintenance and more.
Established in Roy, Utah, we're inviting property owners who own single-family homes, multi-family units or commercial properties in Farmington and Davis County to let us manage their investment properties. With our genuine customer-centered approach, we help you attain maximum returns while nurturing a strong professional relationship.
Self-managing your rental home can consume your personal time. It means being on-the-go daily to resolve property and tenant issues. Let us help free up your time while ensuring that your Farmington rental unit will be run with efficiency and order, from move-in to move-out.
Having a stellar team on your side can reduce your stresses, protect you from litigation and provide more effective means of serving your tenants. If there are emergencies, property damages and tenant complaints, we're able to resolve the situation immediately and schedule for quality repairs.
We're also active members of these professional organizations:
National Association of Rental Property Managers (NARPM)
National Association of Realtors
Utah Apartment Association
Better Business Bureau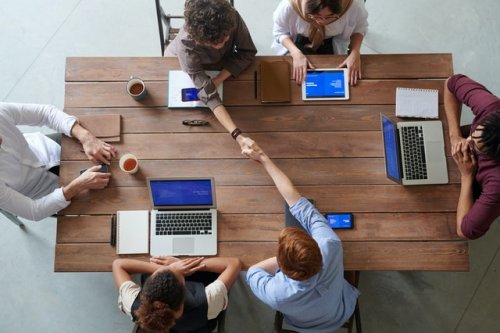 Investors set goals to earn positive cashflow for their property investments. We work side by side with you to achieve this. We're intent on delivering peace of mind to our clients by keeping your Farmington property in excellent shape.
Call Alliance Property Management today at (801) 728 0454. Take advantage of our free rental analysis and work with the best Farmington property management company!
Our Farmington Property Management Services
We advertise your rental properties to gather a pool of applicants for meticulous tenant screening. We select the best from the lot and ensure your rental income is consistent.
Your investment property will also be under proactive maintenance to ensure its habitable condition. This increases the property's value and leads to achieving financial goals.
Here are top benefits you'll enjoy as a client of Alliance Property Management:
1. Marketing of Your Rental Property
With tenants residing in your Farmington property, you are assured regular income. Otherwise, out-of-pocket expenses continue. You'll need to release money for cleaners, landscapers and property repairs. Creating ads can be helpful for marketing, but it's a complicated task.
With Alliance Property Management as a support system, marketing mistakes are avoided. In as little as 17 days, we can attract and place qualified renters in your unit.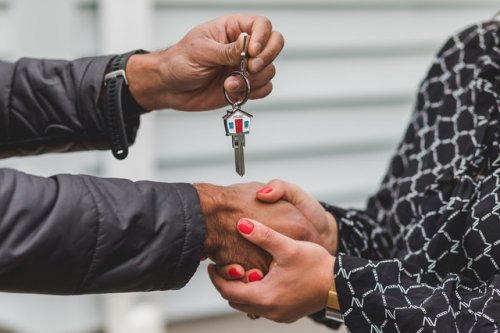 When you work with a Farmington property manager, they handle the leasing agreement preparation, conduct the property showings and determine how much rent you should charge. We also release property ads on listing sites that will gain high viewership to gather a pool of potential tenants.
2. Tenant Screening Process
The wrong tenants can lead to income losses in your Farmington rental home. You need to pay for property damages that fall beyond normal wear and tear. You'll also absorb the losses of missing rent payments. On top of that, you'll also be exposed to stress.
Alliance Property Management can steer you from this negative situation with our systematic tenant screening protocol that takes place before new tenants move in. We look at credit scores, rental history, employment history and criminal history. We make the time to talk with former landlords to get a holistic picture of the potential tenant. This is done to filter high quality renters from those below par.
3. Collecting Rent
Rent collection is vital to support the needs of your rental investment. The better your system, the more your income is protected. You can then transform these returns to start renovations or increase your investment portfolio. For your Farmington rental, Alliance Property Management opens convenient payment channels including direct deposit.
This leads to better collection rate and payment of investment returns. Our clients are protected by the leasing terms and conditions when it comes to collecting rent. Tenants are made aware of the consequences of not paying the rent on time. This has helped dramatically in reducing evictions over the years by setting expectations early.
4. Property Repairs & Maintenance
Without dedicated property maintenance, your Farmington property can deteriorate and discourage renters from signing lease renewals. Under Alliance Property Management, we connect you to highly qualified contractors who can perform renovations and repairs at cost-effective means. With us alongside your investment property, your worries will be reduced as our property maintenance services are dependable.
Your property's interiors, exteriors and HVAC systems are carefully inspected. Leaks, structural issues and broken appliances will be dealt with promptly. Given that we have an outstanding in-house team to resolve repairs, the cost is cheaper and the time frame is quicker.
Your tenants will be happy to live in well-run rental properties. Your income is also protected from expensive repair fees. If the problems are more complicated, we tap our network of contractors whose work has been vetted.
About Farmington, Utah
Farmington is considered to be part of Davis County. Its boundaries run from Kaysville, Fruit Heights and Centerville. Originally, it was settled by the Haight family back in 1847.
In 2011, Farmington was recognized as one of the best cities to live in according to Money Magazine. It earned a 12th spot in the list.
Residents enjoy living in Farmington for its employment opportunities in diverse industries. Families especially appreciate the top quality schools found here. Farmington displays natural beauty that provides a great environment to stay in. It also exudes a feeling of safety.
Here are interesting places to see in Farmington, Utah:
Station Park
Farmington Bay Waterfowl Management Area
Lagoon Amusement Park
Legacy Parkway Trail
Cherry Hill Waterpark
Seaquest Interactive Aquarium
Farmington Forbush Park
Farmington Pond
S&S Shortline Railroad Park & Museum
Bonneville Shoreline Trail
Source: Wikipedia
Areas We Serve
In addition to managing your Farmington property, we manage properties in the following areas of Utah:
● Layton
● Roy
● Clinton
● Clearfield
● West Haven
● Ogden
● Syracuse
● Washington Terrace
● Riverdale
● Brigham City
● West Point
● Bountiful
● Kaysville